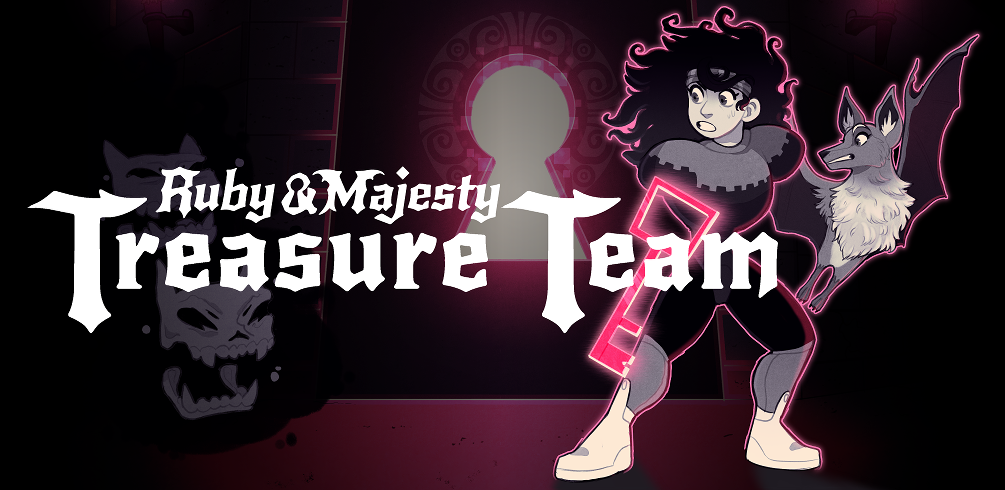 Ruby & Majesty: Treasure Team
First off I want to thank everyone that has reported bugs, left reviews, or has otherwise helped out. Your enthusiasm feeds me!

Changes in 1.0.3
The dust has started to settle so I've pushed the 1.0.3 update which should solve some of the smaller issues that you have reported.

Speed Run Timer
This version changes the Speed Run Timer to time the entire game and it now pauses during some points where there is no input and in the pause menu.

New High Contrast Color Option
I added a new color option for those who want a less vibrant and more creepy vibe. I'll be putting more of these in with each update because they are fast and fun.



Cloud Save Fixes (STEAM)
You probably didn't notice but starting a New Game wasn't completely clearing out your stats. Now it does! I also sorted the issue where Flipped Mode was temporarily unlocking for every slot.

What's next?
Editor Guide and Updates
I was hoping to have the Guide ready for launch but I am still working on the Guide for the Editor and I will be making some updates to the Editor to make it far more user friendly.

Content Updates
There are some parts of the experience I want to expand a little bit but I want to make sure everything already in the game is working correctly. I will be focusing on fixing reported issues before any other content changes happen. If you get stuck anywhere and believe it is a bug please let me know. Include a screenshot if you can.
Files
Ruby and Majesty Treasure Team 1.0.3.exe
656 MB
Sep 09, 2018
Ruby and Majesty Treasure Team 1.0.3 Demo.exe
261 MB
Sep 09, 2018
Get Ruby & Majesty: Treasure Team